I've been looking for a short 4-pin to Powerlet cord for some time for my Garmin 78. I really didn't feel like a power cord should cost $30 or more, and I really didn't want one that was too long.
I found a Garmin 4-pin AC adapter from Adorama for $4.95 with free shipping. I didn't measure, but it's definitely longer than 4' so you can make it a length that works for your application.
I purchased the Powerlet plug off ebay for $13.95, again with free shipping.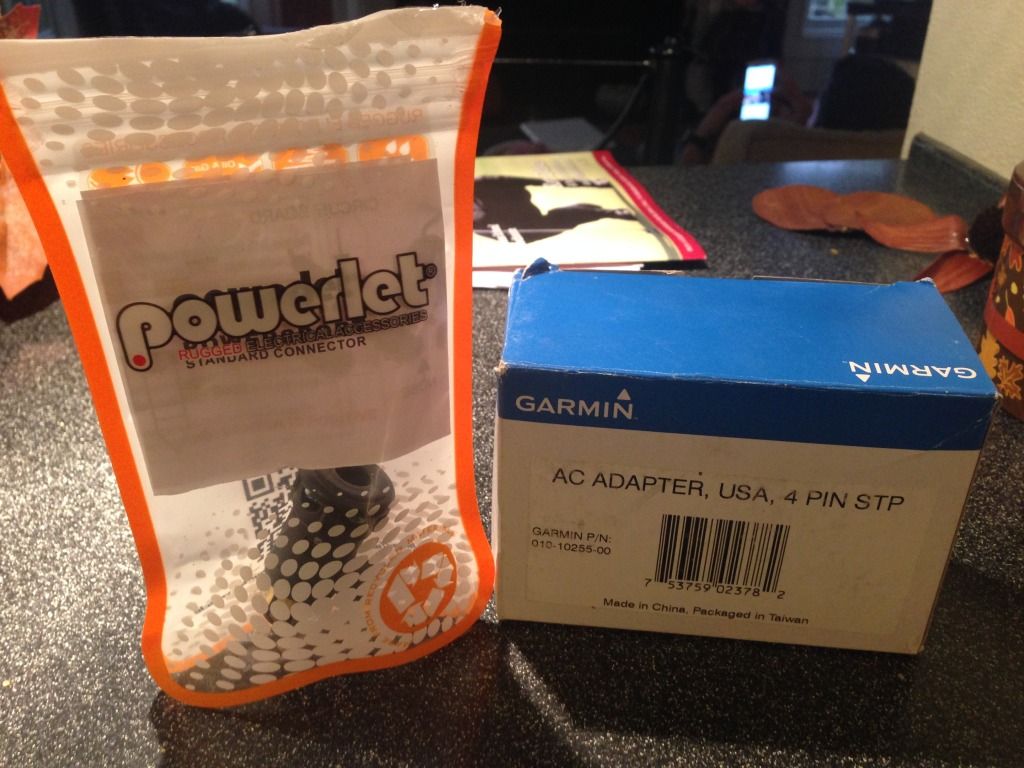 Figure out how long you want your cable and cut it to length. When you strip off the outer sleeve, the ground wires are wound around the positive cable. Strip the positive cable and twist them together.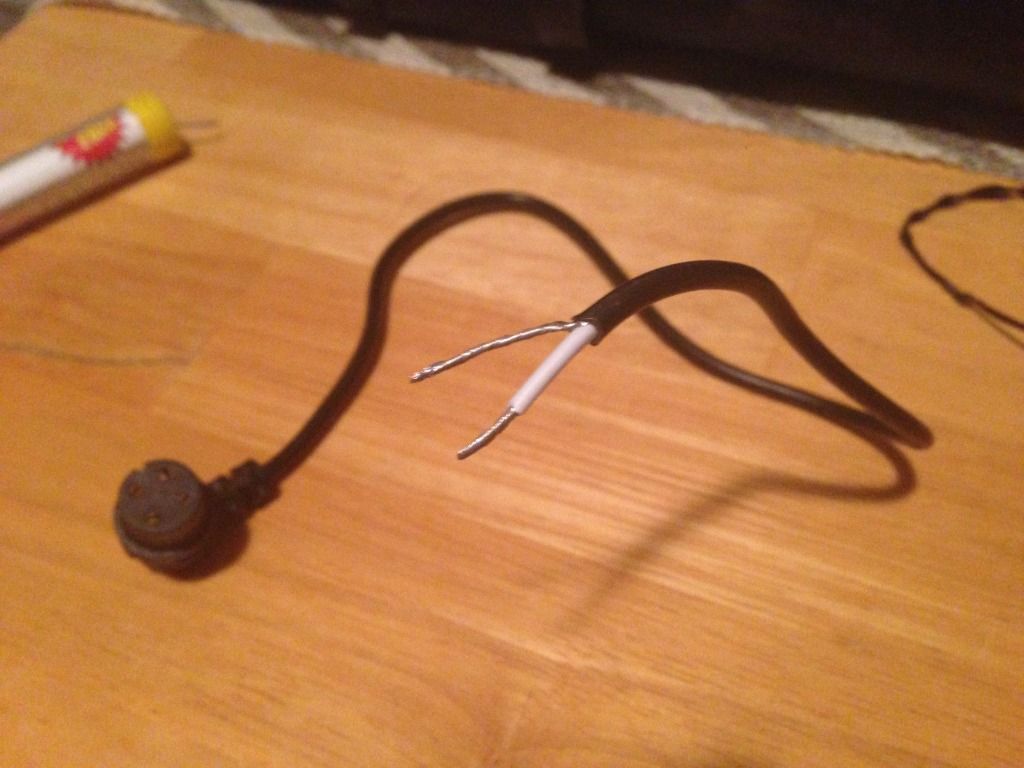 I don't have a picture of it, but I soldered the stripped ends of both the positive and negative cables. I also don't have any pictures of the Powerlet plug taken apart, but it's super simple and has great instructions.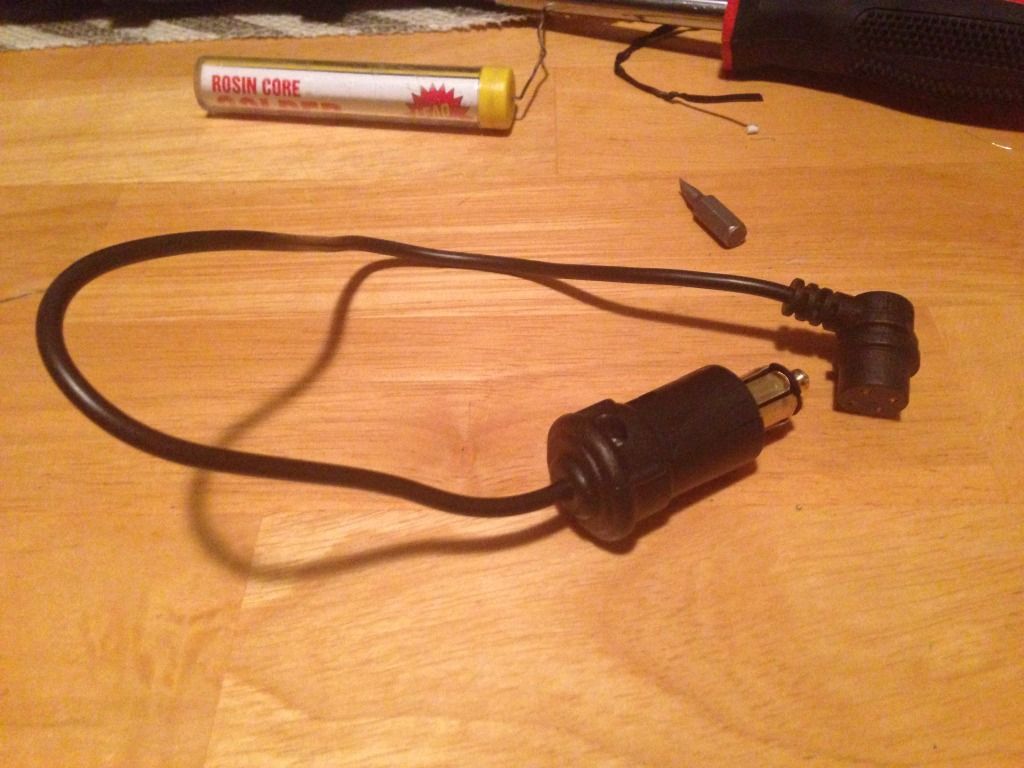 You end up with a cable that's the perfect length for your specific setup. Mine has about an inch of slack when the bars are turned to the stops.
That's it! Now go make your own and save yourself some money!